Our Team is Here to Help
If you'd like help setting up the app or integrating Direct Routing so your text and call numbers are the same number, reach out below.
Get Help With Setup
1. Once you have a Twilio Account: You will be prompted to enter your Twilio Account Sid and Twilio Auth Token. Those items can be found on the Dashboard of your Twilio account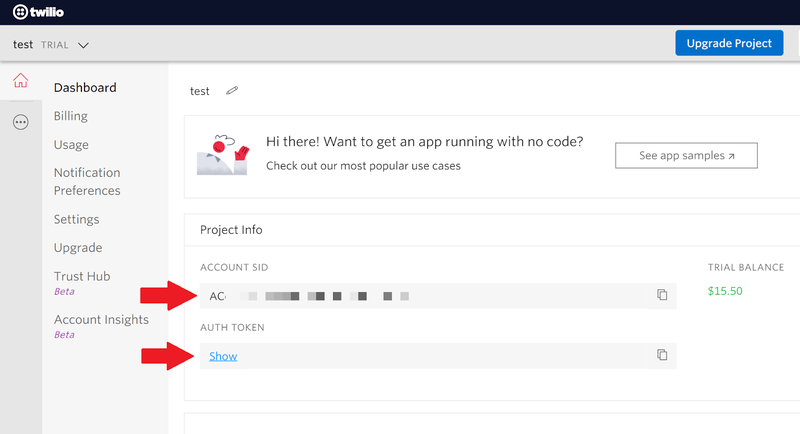 2. Purchase a Phone Number: You'll need to ensure you have a SMS capable phone number in Twilio. Instructions to buying a phone number if you don't already have one can be found here: Purchase Phone Number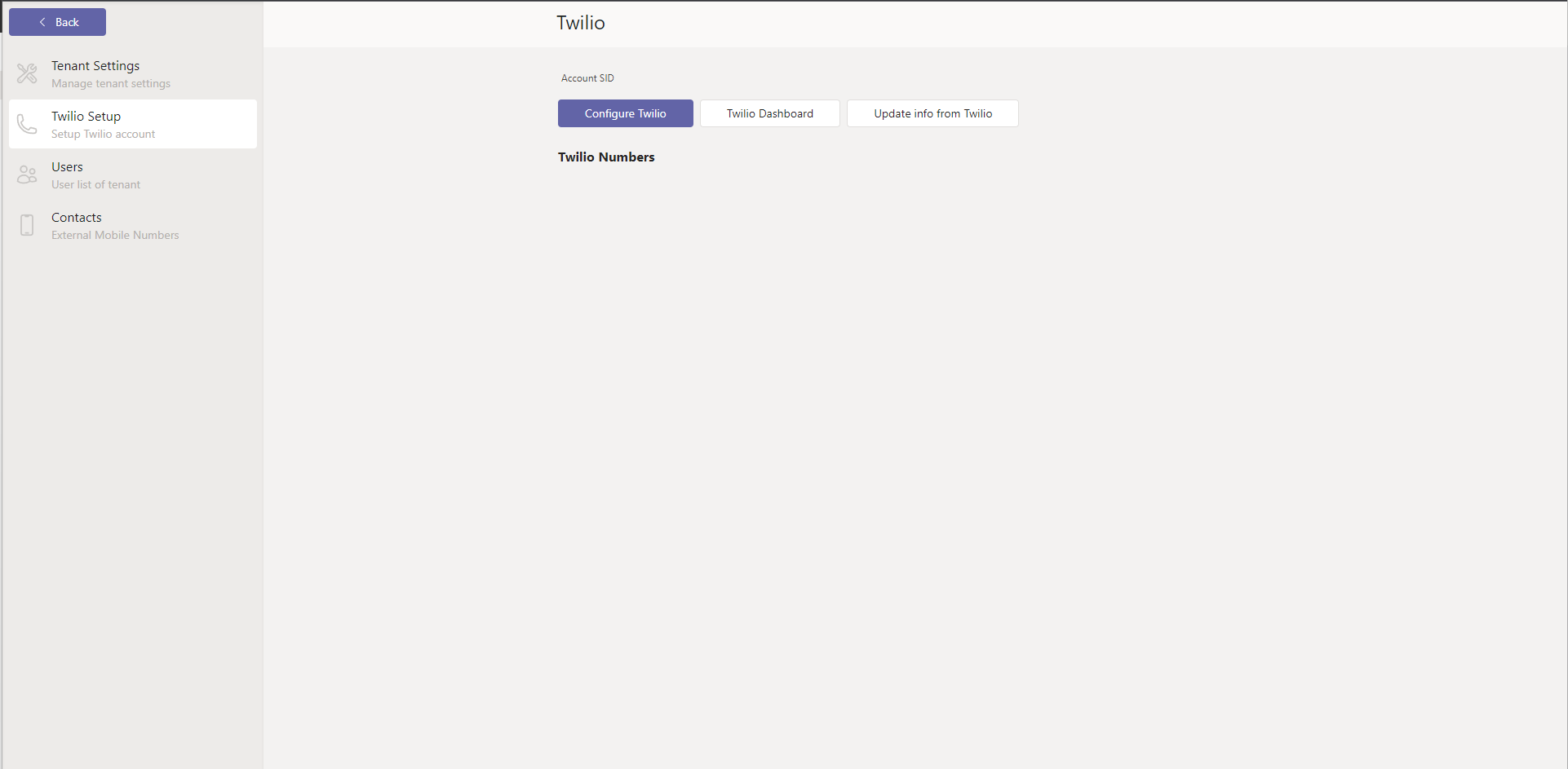 3. Input Twilio Credentials on App: You'll need to input your SID and Auth Token in the app at the screen above by visiting the Gear Icon in the bottom left of the Text Message app and selecting "Twilio Settings". You will be prompted for your Twilio SID and Token by clicking "Configure Twilio".
What's Next? To import your Twilio phone numbers, select the Gear Icon in the bottom left of your app, then select "Twilio Settings", then click "Update info from Twilio". Your new Text Message app will import your phone numbers from Twilio to use in the app. Be sure to click "Use in this app" next to the phone number to activate your Twilio number. Ensure you've added the users you want to access the app in settings as well. To get started sending Text Messages, go back to the home screen and click "+" in the bottom left.