Our Team is Here to Help
If you'd like help setting up the app or integrating Direct Routing so your text and call numbers are the same number, reach out below.
Get Help With Setup
1. Once you have a Twilio Account: You will be prompted to enter your Twilio Account Sid and Twilio Auth Token. Those items can be found on the Dashboard of your Twilio account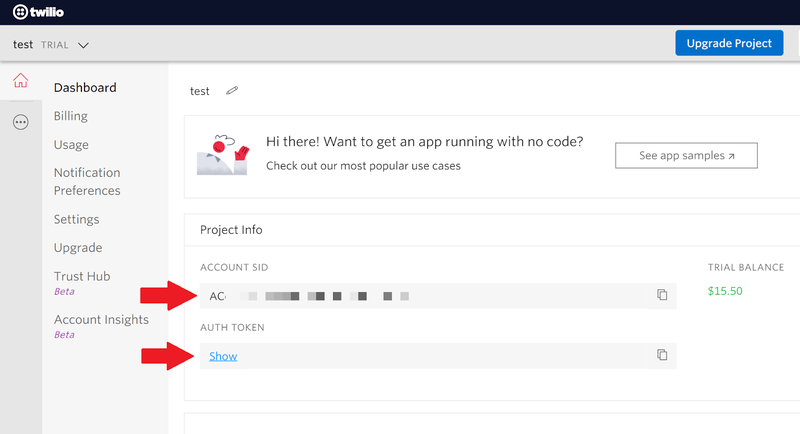 2. Purchase a phone number: You'll need to ensure you have a SMS capable phone number in Twilio. Instructions to buying a phone number if you don't already have one can be found here: Purchase Phone Number
What's Next? Your new Text Message app will import your phone numbers from Twilio to use in the app. As you add new numbers to Twilio, the app will remain updated. Simply select "New Message" at the top right of the app to get started sending and receiving texts.